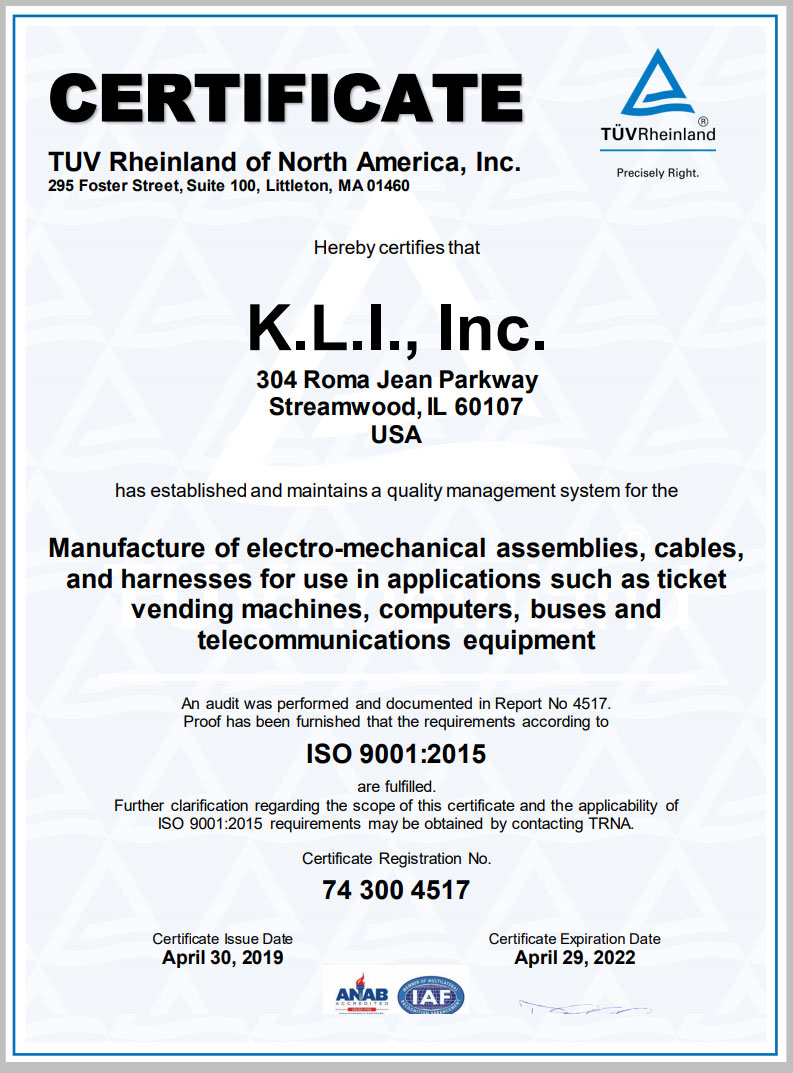 KLI Incorporated is a DBE/MBE/WBE certified company that holds certifications with numerous transit agencies throughout the United States.
Since our founding in 1987, KLI Incorporated has established itself as a reputable manufacturer and supplier in the transit industry.  We take great pride in our workmanship, and are dedicated to producing quality products built to customers blueprints and specifications while having competitive prices and responsive service.
KLI Incorporated is dedicated to work being performed according to our ISO standards. Inspections and testing are performed multiple times throughout the assembly process and as required by customer specifications. Originally ISO 9002:1994 certified, we have gone through ISO 9001:2004 and ISO 9001:2008 certifications to reach our current ISO 9001:2015 certification.
Since our founding, KLI Incorporated has proudly been located in the Northwest Suburbs of Chicago.  Our facility is currently in Streamwood, Illinois.